London's Burning!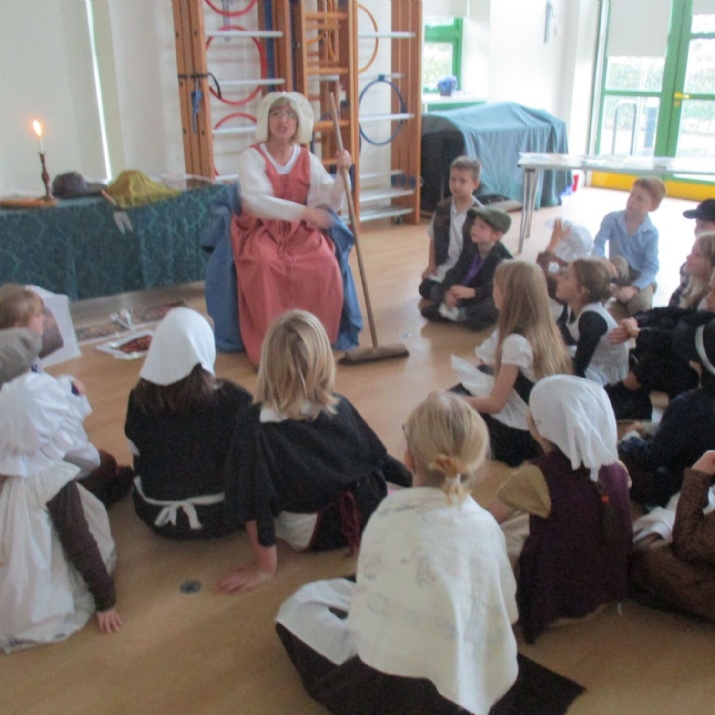 London's burning, London's burning,
Fetch the buckets, fetch the buckets,
Fire! Fire! Fire! Fire!
Pour on water, pour on water.
Castle Acre was visited on Monday 15th October by Mistress Matilda who happened to be working in the Pudding Lane bakery when fire broke out in 1666. The children in Whitebeam Class were treated to an eyewitness account of what happened at that fateful time. Apparently, Master Farrinor and his staff had been making ships biscuits (which we then had a go at making, too) for long voyages across the seas. It was a truly terrifying time and Mistress Matilda was still visibly upset while retelling the events as they unfolded. The children, however, were enthralled to be part of it, dressed up in period costumes and taking part in various activities.
They then learned that not only was St Paul's Cathedral devastated by fire, but 400 hundred years before, Norwich Cathedral had suffered a similar fate - set on fire by angry citizens who reckoned they already paid enough tax!