Triumphant Year 4 tag rugby team!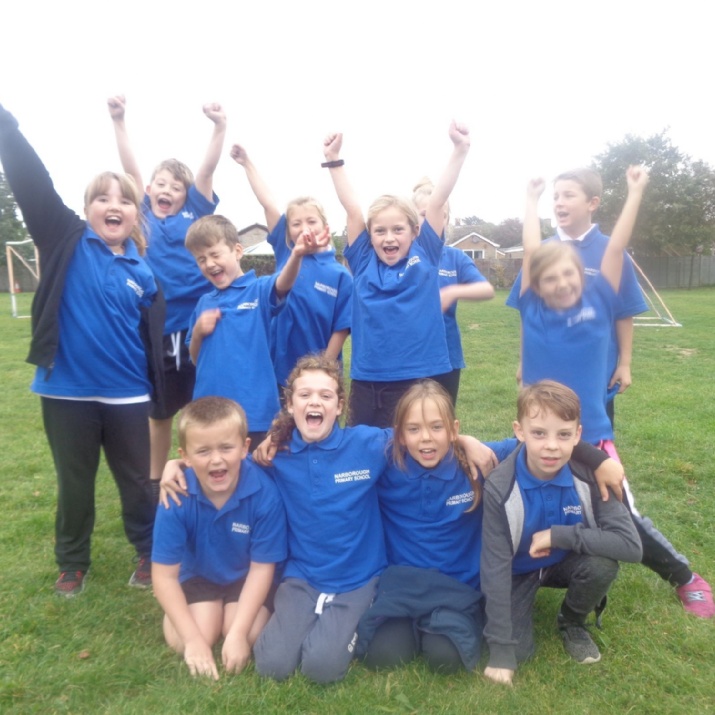 Year 4 celebrating their fantastic results at today's Tag Rugby tournament held at The Nicholas Hammond Academy.
Our children had a great morning, Daisy Rhodes said that "the best part was when we did the training it was really fun because they made us work really hard! We had to try to get past the trainers ... we had to try to get to our team mates!"
The children's attitude towards the event was superb, with everyone taking part and working brilliantly as a team. Well done everyone!