Year 4 Cycling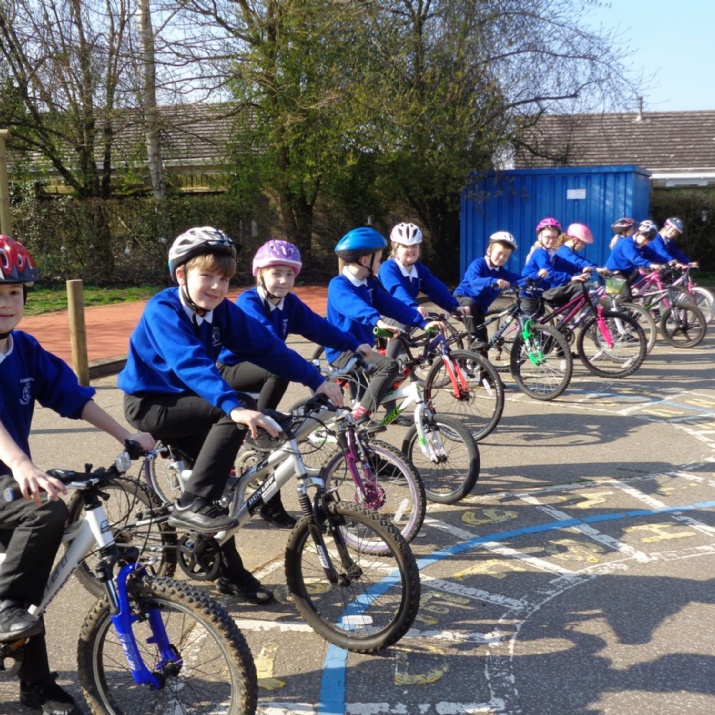 Our Year 4 children 'at the ready' for their cycling course this morning.
Our Year 4 children had fantastic weather today for their cycling course, everyone has been looking forward to this all week!
We were delighted to welcome the Road Safety Instructor from Norfolk County Council into school to teach the children basic cycling skills. I am pleased to say that everyone finished the day without accident!