DAY 31 Thursday 21st May
Good morning Kingfishers
Here's the link to today's online learning over at BBC Bitesize.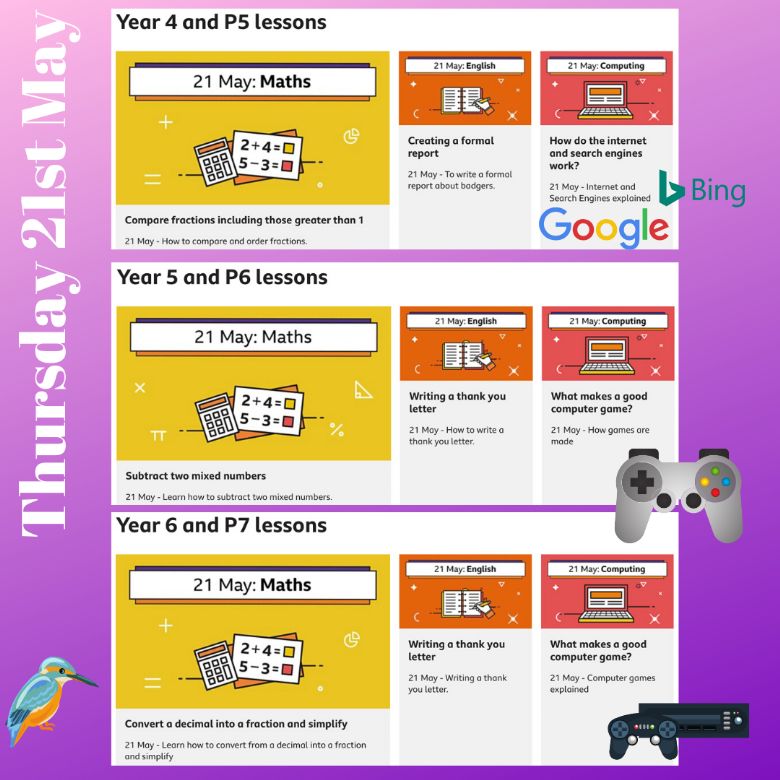 Geography Challenge
It's Day 3 of Miss Willgress's Geography Challenge. Here's today's challenge:
Main Challenge
1. Using the word and picture clues, can you name the COUNTRY that is being described?
2. Photo B shows a city which is located in both Europe and Asia. Name this city.
3. In this city, you can find a museum (look at Photo C) which used to be a cathedral and a mosque. What is the name of the museum?
4. In this city is a famous market (see Photo D). What is it called?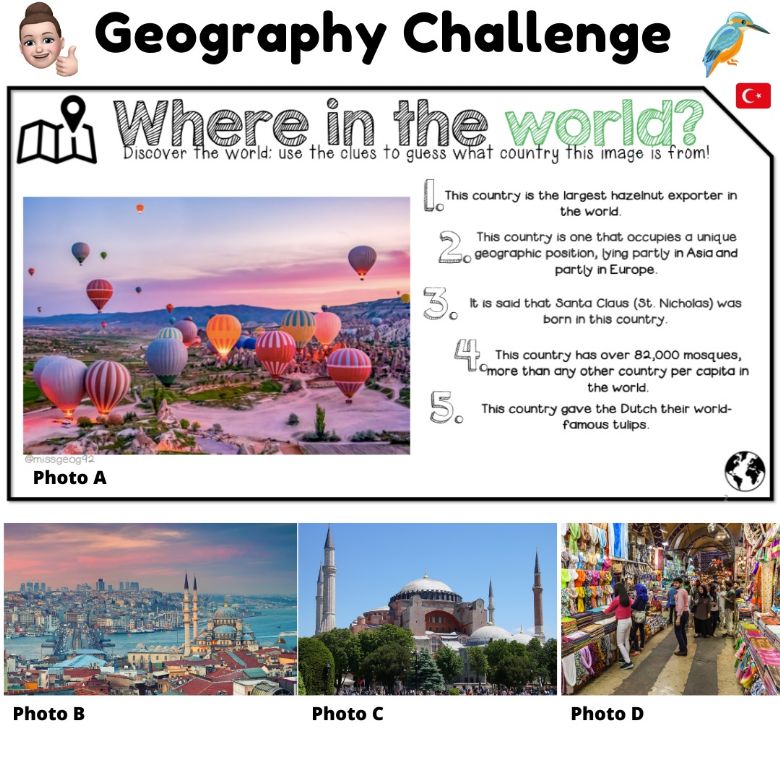 Send me your answer through 'Messages' on Dojo. I'll announce the answers and the names of the children getting the answer right on the Dojo Class Story just before the end of the school day.
Other Home Learning Options
The photocopied sheets in the 'Black Folder' can still be used although they could run out any time from now. Please contact me through Class Dojo or via the office if you would like another pack of work. I may need several days notice to produce the pack due to rota constraints and fair access to the photocopier.
CGP Textbooks - keep working through these books at your own pace.
Read Theory website - use this website to maintain your reading comprehension and fluency skills https://readtheory.org/auth/login
Maths Shed and Spelling Shed - login to the Edshed website to practise your key skills in maths and spelling https://play.edshed.com